JA-RA
Necklace 075
Jana and Radim Slovák are a married couple holding a love for
geometrical shapes and forms. What is a better way to create clean geometrical shapes than with cold and solid steel? The technological side of the couples work is very diverse. The steel sheets are processed and cut with a laser, then they are cleaned and perfected, resulting in a piece of jewelry. The jewelry is often complemented with porcelain or a perfectly shaped small black zircon.
Jewelry from JARA Design is based on the contrast between the soft lines of the human body and simple geometrical shapes. The minimalist jewelry often hides a playful detail, a magnetic fastening, or a game with steel ropes. "We believe, that our jewelry can do both; decorate and emphasize the personality of its wearer"
Necklace made of surgical steel.
Handmade in Czech Republic.
Author: JA-RA
Transport in the Czech Republic:FREE, Europe:CZK 400, Outside the EU:CZK 1,000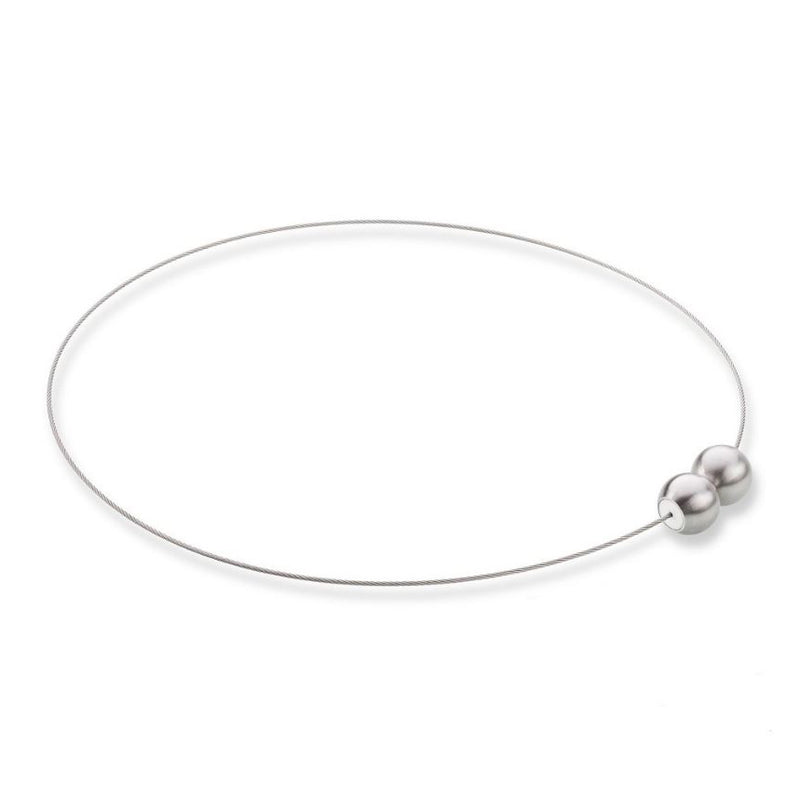 Necklace 075