Lucie Houdková
Necklace Bondage Black
"I usually look for jewelry inspiration in nature and its various and
complex structures."
The bondage was created by experimenting with rubber materials and binding it, creating small bulging formations which resemble a living and growing organism. These jewelry pieces capture feud, power and slight acts of violence. Inspiration behind these earrings were Lucie Houdková's erotic photographs by the Japanese artist Nobuyoshi Araki.
Lucie Houdková designs and creates jewelry and objects that are considered a work of art. She is the co-founder of the creative group Unosto, which has been active since 2011 and brings together prominent Czech jewelers.
Handmade in Czech Republic.
Author: Lucie Houdková
Transport in the Czech Republic:FREE, Europe:CZK 400, Outside the EU:CZK 1,000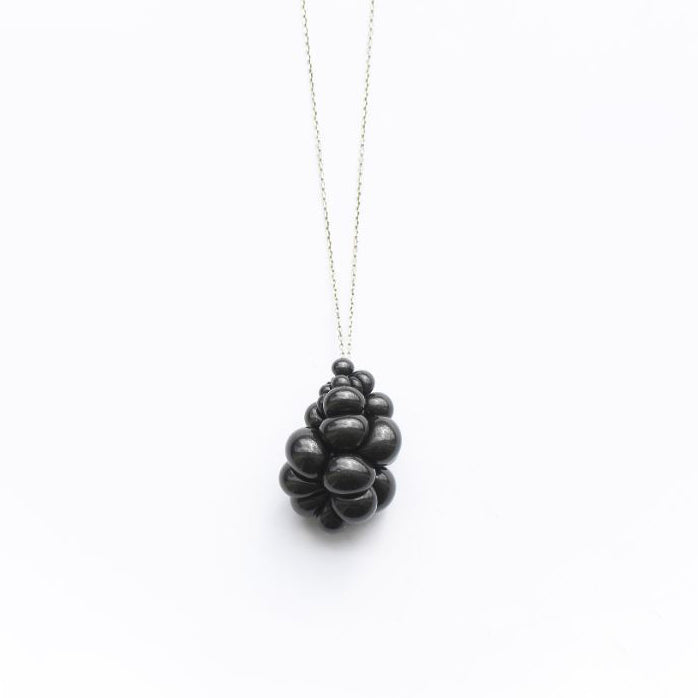 Necklace Bondage Black