Věra Nováková
Necklace Ball
The pendant in the shape of a small ball is hung on a fine cut chain with the
length of 45 cm. The regular shape of the ball with a diameter of 0.83 cm makes the natural relief drawing not he surface stand out. The ball is not hollow. According to the Chinese pentagram, it combines all five elements. Metal - silver, from which the final piece of jewelry is made. Water - the original material of the sepia bone from which the model is made. Wood - the structure of the surface of the ball. Fire - thanks to which the ball can be made (casting, annealing, soldering). And finally earth - hence the symbolic shape of a sphere which brings us back to the center.
Size: ball diameter 0.83 cm
Weight: 6.00 g
Material: silver 925/1000
Handmade in Czech Republic.
Author: Věra Nováková
Transport in the Czech Republic:FREE, Europe:CZK 400, Outside the EU:CZK 1,000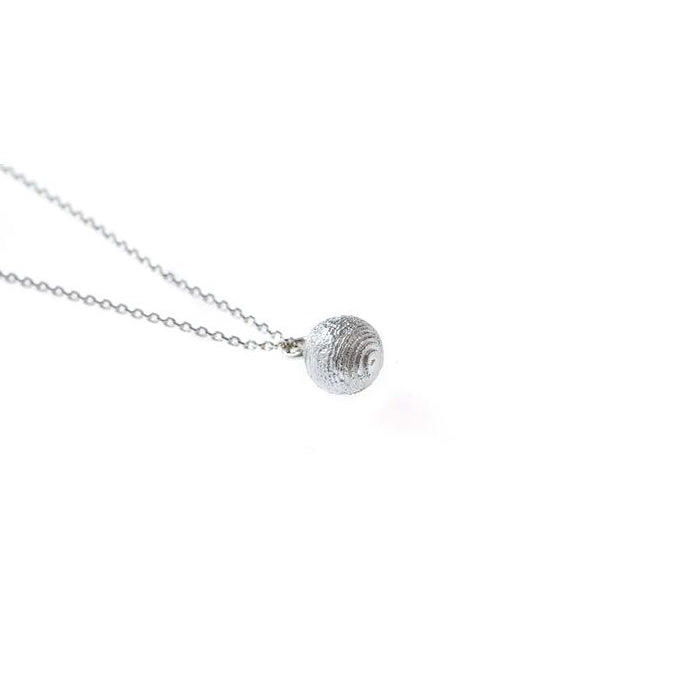 Necklace Ball