Klára Šípková
Year Necklace
"Hi, I am sorry, but I cant make it today." "No worries, I am still working and still have a few things to finish." "I wont be able to get to Prague today, can we postpone it to next week?" "Klára, you can stop by another time, I am in a rush and have to leave."
Time. We only feel it when it really starts pushing us. Deadlines and tasks that we cant complete on time or, conversely, minutes of waiting which take forever. The rhythm of the working day has become like a story to us which, because of out duties, we cannot fully enjoy. The sequence of hours and days is fragile, and at the same time uncompromisingly firm. Time flows linearly from beginning to end, spins in regular circles and is constantly running.
The author of the collection, Klára Šípková, tried to stop in time and analyze, describe, divide and materialize this physical phenomenon for herself. Her helper was the minimalist, timeless morphology of stainless steel and black rubber and from that, the jewelry collection TIME was created. Earrings, brooches and necklaces represent individual time periods (second, minute, hour, day, week, month and year), which are seemingly universal and equally given to everyone. It depends on us, what experiences we will fill these episodes of time with. Klára put a piece of her time into jewelry, and every minute spent like this made her happier.
Material: gold-plated surgical steel
Handmade in Czech Republic.
Author: Klára Šípková
Transport in the Czech Republic:FREE, Europe:CZK 400, Outside the EU:CZK 1,000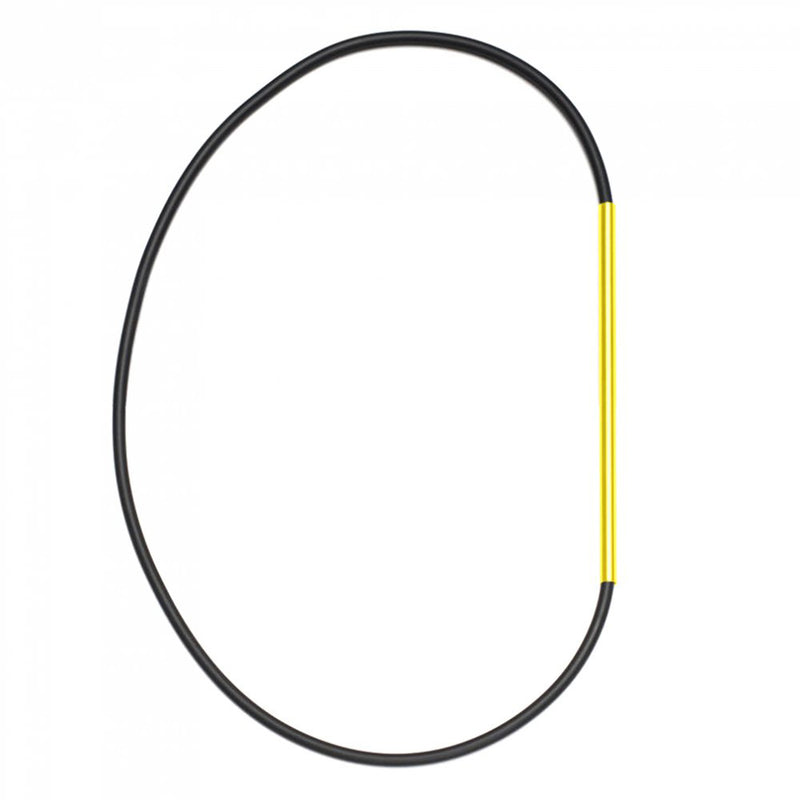 Year Necklace