Michaela Gorcová
Earrings White Butterfly I
The Naturalia collection is inspired by the beauty of flowers, the diverse shapes of butterfly wings and dragonflies, the structure of leaves and the eternity of stones. I grew up in the countryside, where I spent hours watching the water flowing in the streams, the architecture of leaves and flowers and flocks of birds flying above me. I was fascinated by the possibility of seeing and feeling the world with all my senses, continuously and intensely. The results of these observations and explorations of nature gave rise to this collection.
The white butterfly earrings are made of a 0.3mm stainless steel sheet. Two pairs of butterfly wings hang on one surgical steel earring hook. One of the earrings is left and the other one right.
Earring size: 5.5 x 2.6 cm
Earring fastening: 0.5 x 0.25 mm
Handmade in Czech Republic.
Author: Michaela Gorcová
Transport in the Czech Republic:FREE, Europe:CZK 400, Outside the EU:CZK 1,000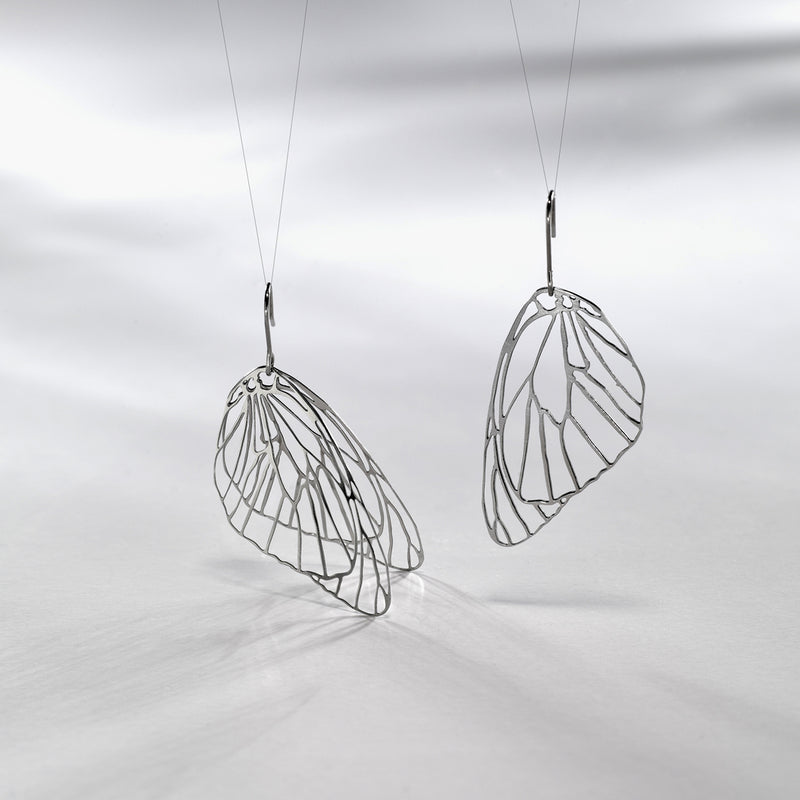 Earrings White Butterfly I