Klára Šípková
Earrings Triple
"I will never become tired of these earrings, every morning I choose two of the three pieces that fit perfectly."
Perhaps almost everyone is secretly seeking order and simplicity for themselves. If in recent years you have been fascinated by minimalist jewelry that, on closer inspection, revealed carefully thought-out details, you have probably come across the work of designer Klára Šípková. She is able to tell a whole story through simple jewelry which shows, for example, by he unceasing interest in her wedding rings or the elaborate brooch she created for Madeleine Albright.
Klára Šípková is not afraid of materials that jewelers usually stay away from. Therefore, the pieces from her studio may be provocative to your surroundings and may raise many questions and expressions of admiration.
This set contains three earrings which you can freely combine depending on your mood. Each set is complete with a gift box.
Material: surgical stainless steel
Handmade in Czech Republic.
Author: Klára Šípková
Transport in the Czech Republic:FREE, Europe:CZK 400, Outside the EU:CZK 1,000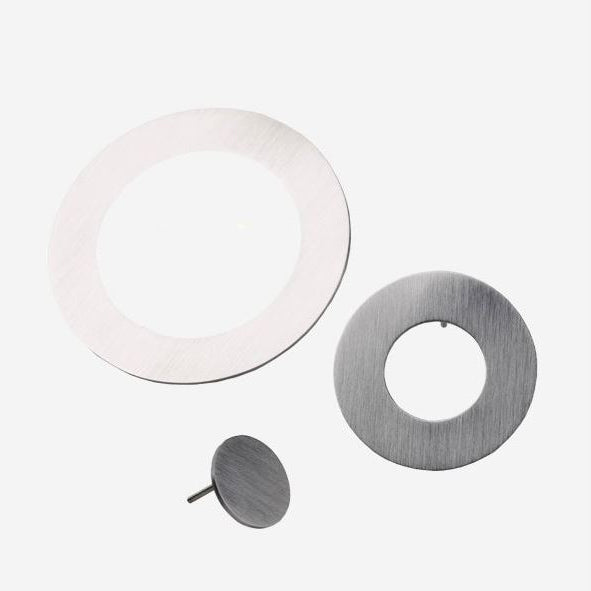 Earrings Triple