Hanuš Lamr
Earrings Violet II
The gilded violet 5-petal flowers proudly decorate the ears of many women who love and admire nature. Hanuš Lamr is a young jeweler who is inspired by nature and obsessed with detail. Lamr studied metal sculptures and some of his favorite materials to work with are silver, gold, synthetic resin and precious stones. He gained experience and inspiration from abroad, where he also started achieving great success at different expos and exhibitions. Many of his customers became proud collectors of his work, even Madeline Albright herself.
Material: gilded silver
Handmade in Czech Republic.
Author: Hanuš Lamr
Transport in the Czech Republic:FREE, Europe:CZK 400, Outside the EU:CZK 1,000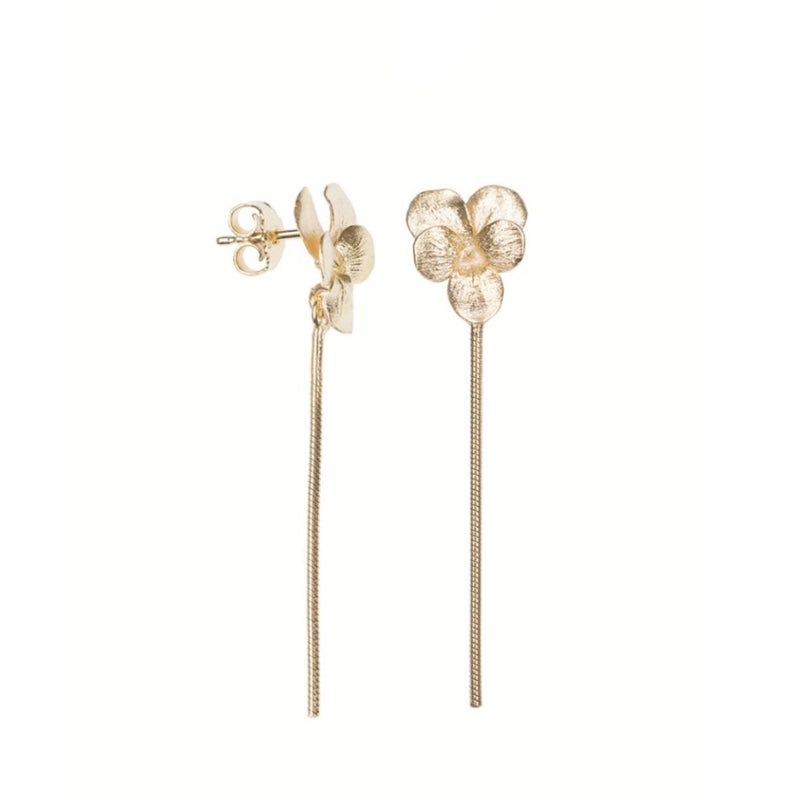 Earrings Violet II
Earrings Violet II