Qubus
Porcelain Tray Republic II
The original bowl that was named Heimweh (longing for home) was part of Maxim Velčovský's diploma thesis. It represents a specific souvenir in the shape of the Czech Republic, which follows the work of the Finnish designer Alvar Aalto, and specifically his series of glass vases from the 1930s. It has literally become a symbol of national identity, although its pure shape and form has made it almost impossible to place anything inside, so the final impression of the glass vase isn't changed. Hence why this particular piece from Alvar Aalto often remains empty. On the other hand, Velčovský chose a specific topographic abstraction, which is a direct reference to the Czech statehood. The tray can be used for jewelry, small objects, or even as a serving platter for nuts or other nibbles.
2002, porcelain, 14x26x1.7 cm
Handmade in Czech Republic.
Autor: Qubus
Transport in the Czech Republic:FREE, Europe:CZK 400, Outside the EU:CZK 1,000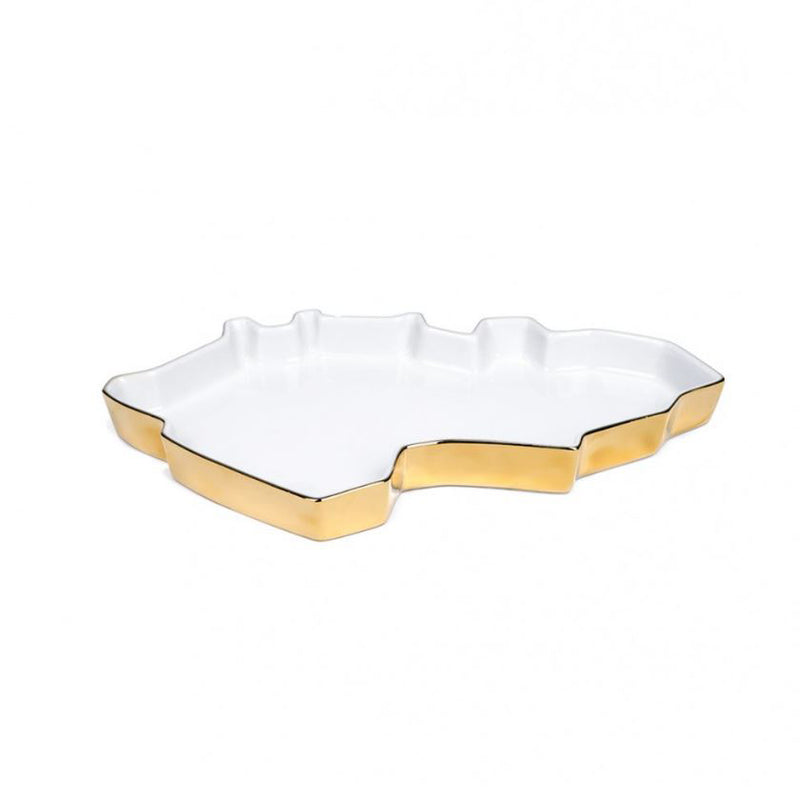 Porcelain Tray Republic II