Gravelli
Cubist
Hexagonal CUBIST ring derives from the original jewellery concept by Gravelli. Inner part is made of surgical steel, outter part is made of antracite or grey concrete.
Inner diameter: 15 - 23 (in mm)
Dimensions (H): 7 mm, font side length: 38 mm
Weight: 4,5 g
If you do not find your size in the offer, do not hesitate to contact us via e-mail: shop@designum-gallery.cz. We will manage the right size to be made.
Hand made in the Czech Republic
Author: Gravelli
Transport in the Czech Republic:FREE, Europe:CZK 400, Outside the EU:CZK 1,000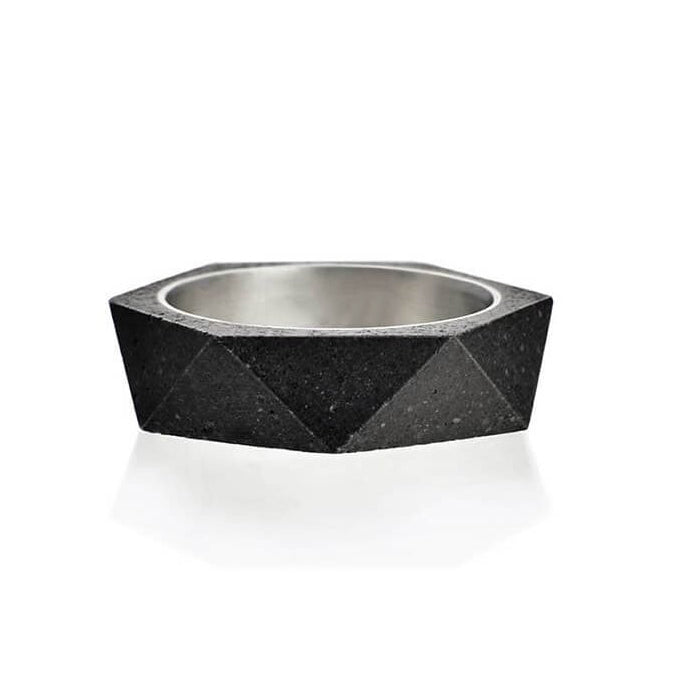 Cubist