Mooyyy
Ring Element Earth I
An original silver ring inspired by the Vedic astrology. The surface
of the ring has a glossy finish. The ring combines the shape of a perfect circle with a triangle motif, which is the basic Vedic tool for depicting elements. The triangle is indicated in the beveled profile of the ring, which is decorated with an engraving of the element to which it belongs.
The jewelry is handmade form sterling silver Ag 925/1000
The element EARTH corresponds to the zodiac signs: Capricorn, Virgo and Taurus.
If you do not find your size in the offer, do not hesitate to contact us via e-mail: shop@designum-gallery.cz. We will manage the right size to be made.
Handmade in Czech Republic.
Author: Mooyyy
Transport in the Czech Republic:FREE, Europe:CZK 400, Outside the EU:CZK 1,000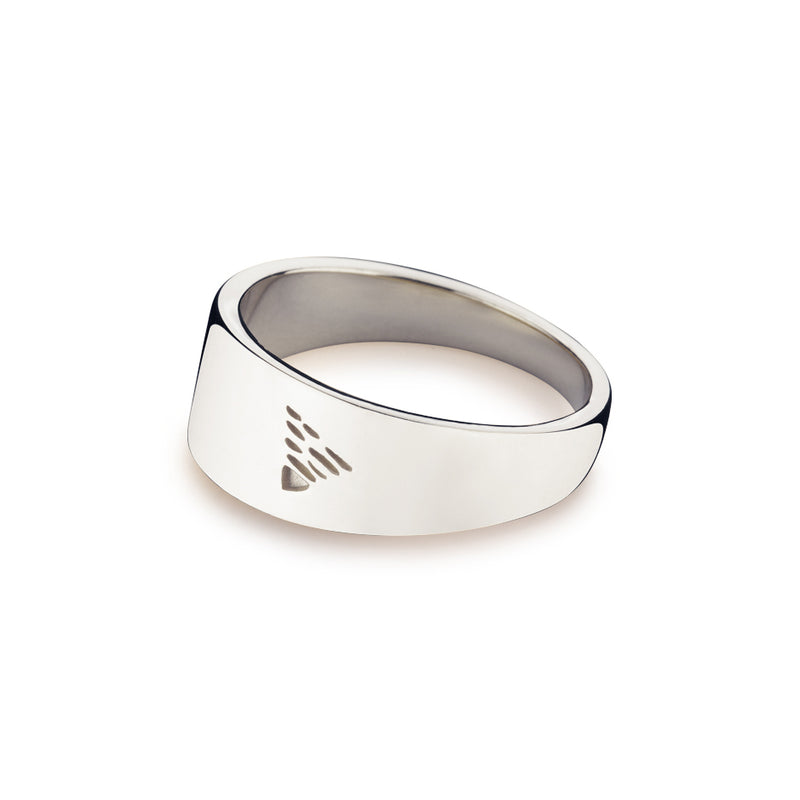 Ring Element Earth I