Mooyyy
Ring Ether
Ether design ring is hand-forged from a single plate of silver.
The ring was designed for MOOYYY by the Czech designer Natalie Vicenová as part of her Elements collection.
The surface of the ring is matt with the exception of the glossy triangle in the upper part, AG 925/1000
The ring is made in one size, and the size can be adjusted thanks to the open top part of the ring.
Handmade in Czech republic.
Author: Mooyyy
Transport in the Czech Republic:FREE, Europe:CZK 400, Outside the EU:CZK 1,000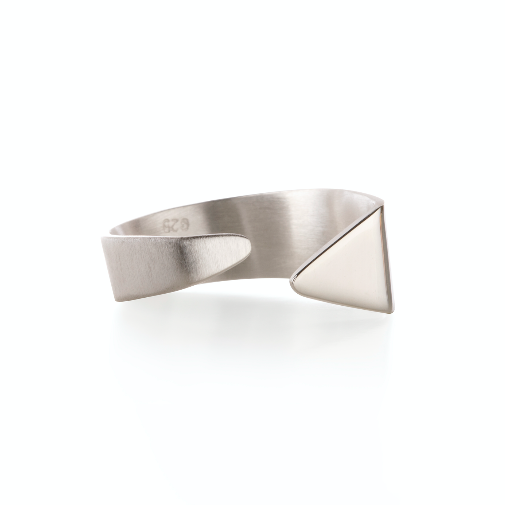 Ring Ether