Martin Brindza
Ring Markab
The silver hand-made ring is made using the lost wax method. For each piece, one of the 32 crystals is hand selected and gilded, so each ring is a one of a kind original.
Material: silver, Ag 925/1000
Approximate weight: 9g
The approximate size of the relief head is 12X18 mm
The approximate width at the bottom of the ring is 6.5X18 mm
The name of the ring is according to the star: MARKAB_ALPHA REGASI
If you do not find your size in the offer, do not hesitate to contact us via shop@designum-gallery.cz. We will manage the right size to be made.
Handmade in Czech Republic.
Author: Martin Brindza
Transport in the Czech Republic:FREE, Europe:CZK 400, Outside the EU:CZK 1,000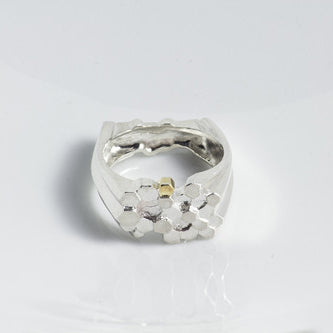 Ring Markab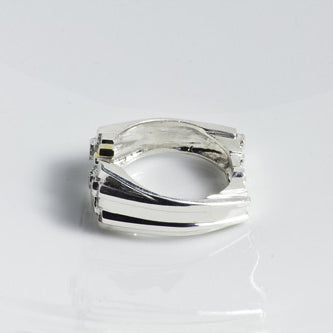 Ring Markab