Mooyyy
Ring Wai YY III
An original silver rhodium-plated ring finished with two Y's. WAI ring YY is a handmade ring designed by the Czech designer, Lucie Koldová.
Silver Ag 925/1000, weight 2.9 g.
The size of the ring is partially adjustable thanks to the open top.
If you do not find your size in the offer, do not hesitate to contact us via e-mail: shop@designum-gallery.cz. We will manage the right size to be made.
Handmade in Czech Republic.
Author: Mooyyy
Transport in the Czech Republic:FREE, Europe:CZK 400, Outside the EU:CZK 1,000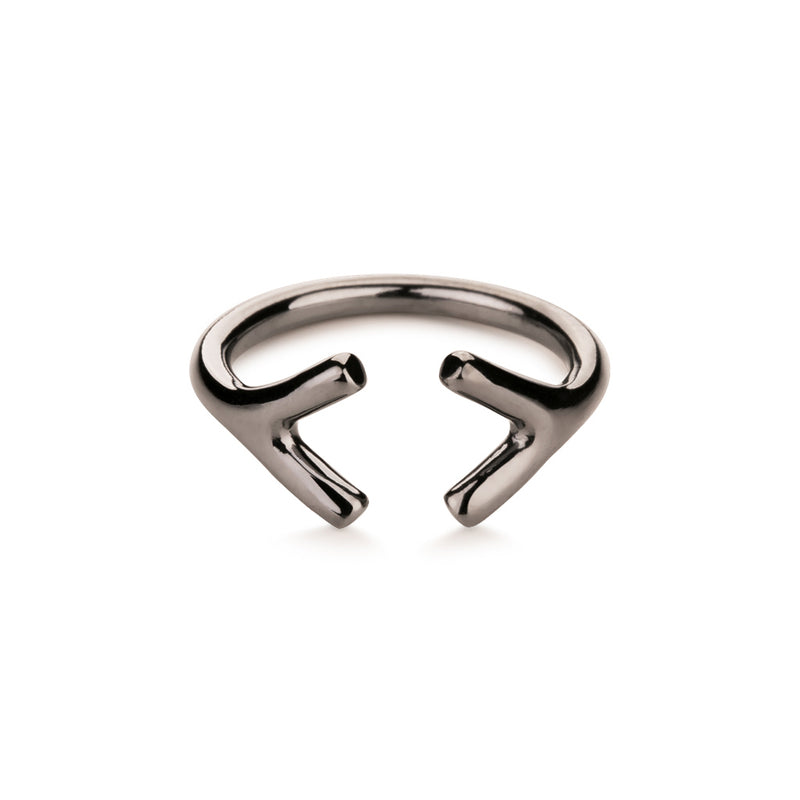 Ring Wai YY III