Jiří Pelcl
Table Simple White
Prof. Jiří Pelcl is a renowned Czech designer, dedicated to the design of private and public interiors, architecture, furniture design, as well as glass and porcelain. Recently, Pelcl has also worked as the head of the Furniture and Interior Design Studio at the Academy of Arts, Architecture and Design in Prague, where he held the position of a rector from 2002 to 2005. Jiří Pelcl's work is represented in the design collection of the Museum of Applied Arts in Prague, Die Neue Sammlung in Munich, the Museum für Gestaltung in Zurich and many other world museums.
Material: steel, porcelain
Dimensions: 38,5x61 cm, 4 kg
Handmade in Czech Republic.
Author: Jiří Pelcl
Transport in the Czech Republic:FREE, Europe:CZK 400, Outside the EU:CZK 1,000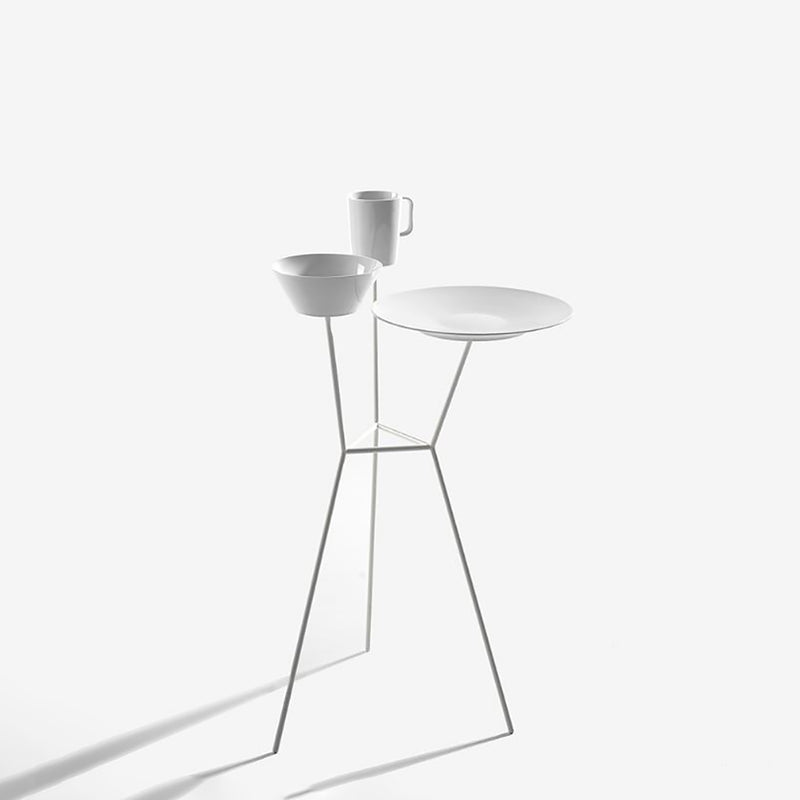 Table Simple White